Timeless? Down-to-earth? Or rather exclusive?
Ritterhof Weingut-Tenuta in Kaltern has the right wine for everyone!
Wine must thrive, wine needs time. And above all, wine needs a suitable growing region and the best conditions. All of this is fulfilled by our picturesque surroundings around Lake Kaltern in South Tyrol. Sun, rain, wind and last but not least the people themselves give our wine its very special, unmistakable character. You will notice this from the very first sip!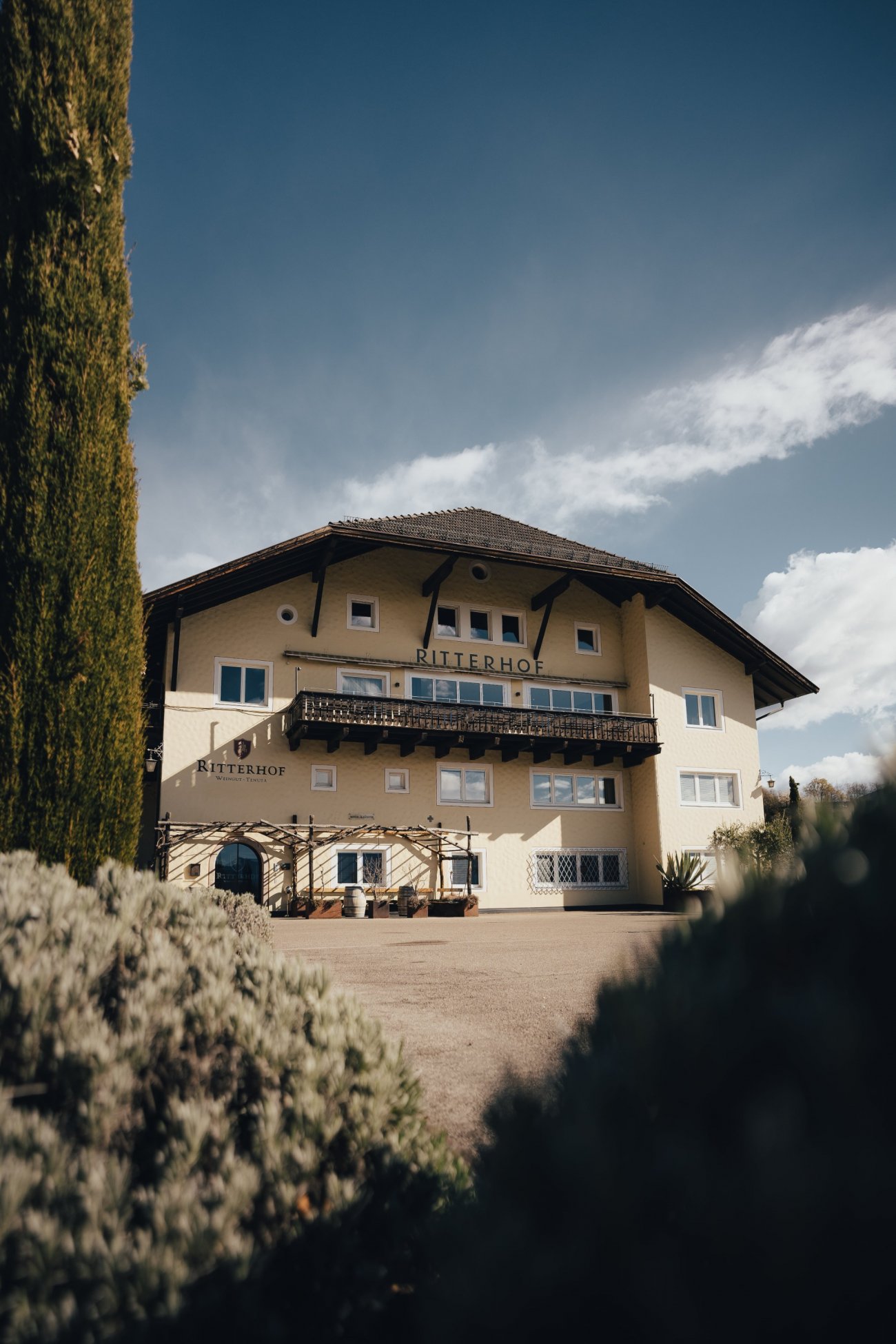 It is not for nothing that our wine estate is located on the Wine Route No. 1...
Ritterhof Weingut-Tenuta in Kaltern stands for first-class quality that offers every wine connoisseur (and all those who would like to become one) a taste of home. Our wine from South Tyrol brings people together and inspires!
In wine, there is truth...
... and in the terroir its secret
Who is behind the winery in South Tyrol?
It is run by Eva Kaneppele, fourth generation of the Roner family of Roner Distilleries. Both Roner and Ritterhof Weingut-Tenuta fill their bottles with the utmost passion and pure taste. Together they represent first-class South Tyrolean quality.
Fancy something special?
Our wines from South Tyrol
are unique: not only in appearance
but also in taste.
Fancy something special?
What's your personal favourite? The timeless, the down-to-earth, or rather a good drop that reflects the unique diversity of South Tyrol? We can satisfy everyone! Our selection of wines goes from intense to light wines, from wines deeply rooted in tradition, to selected and rare wines from South Tyrol.
Find your favourite wine with us!
In our wine shop on the South Tyrolean Wine Road, you'll find wines from our own production to suit every taste. Our staff is here to assist you with their expertise, ensuring you find the perfect wine for any occasion (and for every palate).
If you would like to learn more about our working methods, the philosophy and tradition of the Ritterhof wine estate, you're welcome to join one of our guided tours!
Ritterhof wines
Each of our South Tyrolean wines tells its own story and follows its own tradition. And yet they all have one thing in common: Ritterhof wines are divided into three lines, whose origins are shaped by nature and its play of colours during the winemaking year: